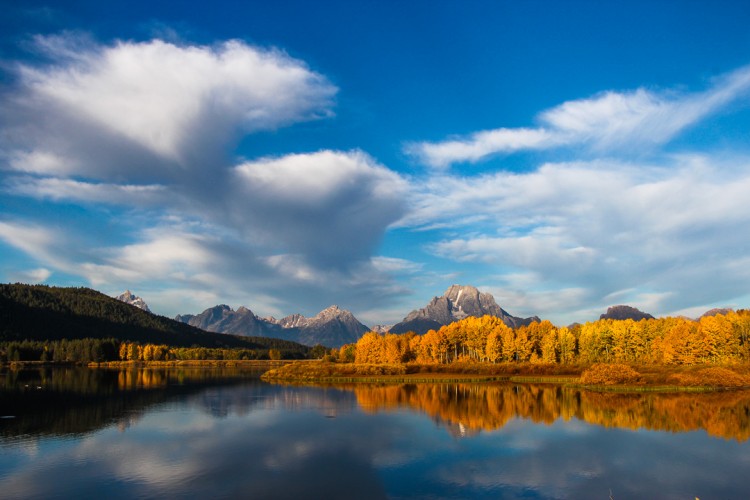 We've partnered with the Anvil Hotel, Jackson Hole FlyFishing School, The Teton Raptor Center, Barker Ewing Float Trips, and Maven Outdoor Equipment to give away one 5 day and 4 night fall adventure package in Jackson Hole for two to one lucky winner!
The Trip Includes:
One Full Day Teton Tour for Two from Jackson Hole EcoTour Adventures
One Full Day Yellowstone Tour for Two from Jackson Hole EcoTour Adventures
$1000 Airfare Credit from Jackson Hole EcoTour Adventures
Four Nights Lodging for two at The Anvil Hotel
One Scenic Float Trip for Two with Barker-Ewing Float Trips
One Half Day Guided Drift Boat Fishing Trip from JH FlyFishing School
Two admissions to a Raptor Encounter Program from The Teton Raptor Center
Two C.1 Binoculars from Maven
Click here to Enter the contest and read full Terms and Conditions. Contest ends July 30th 2018!
Wildlife Tours and Airfare Credit with Jackson Hole EcoTour Adventures
For the wildlife enthusiast there are few better times to visit Jackson Hole than in the Fall and in addition to two full day wildlife tours, Jackson Hole Ecotour Adventures is offering $1000 in Airfare credit to get you to town! We'll spend a full day exploring Grand Teton National Park, arising early to look and listen for bugling elk. It's the rut, or mating season, and majestic bull elk are putting on a show as they vie for dominance. Moose and pronghorn antelope are also courting during this time, offering exciting opportunities for wildlife observation.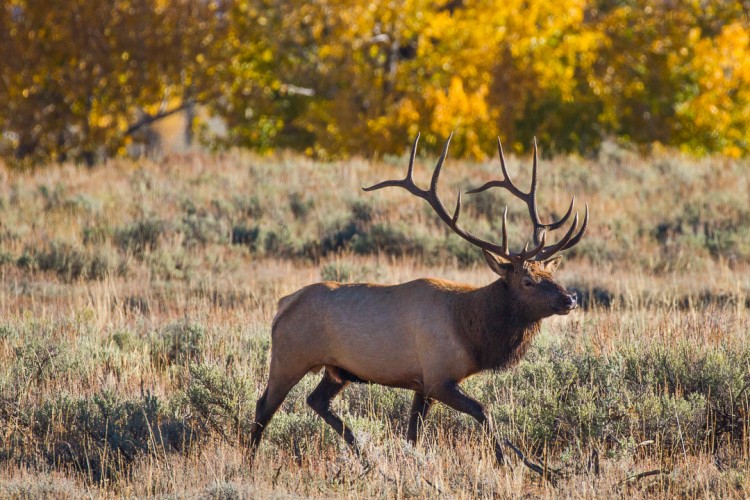 The second day of wildlife tours takes us north through Grand Teton National Park, past Jackson Lake and into Yellowstone, the world's first National Park.. We'll look for grizzly and black bear, migrating waterfowl, and other North American Wildlife as we travel through the diverse habitats of the parks. In Yellowstone, we'll view the stunning waterfalls of the Grand Canyon of the Yellowstone and unique geysers, hot pools, and other thermal features which give Yellowstone the nickname "Wonderland."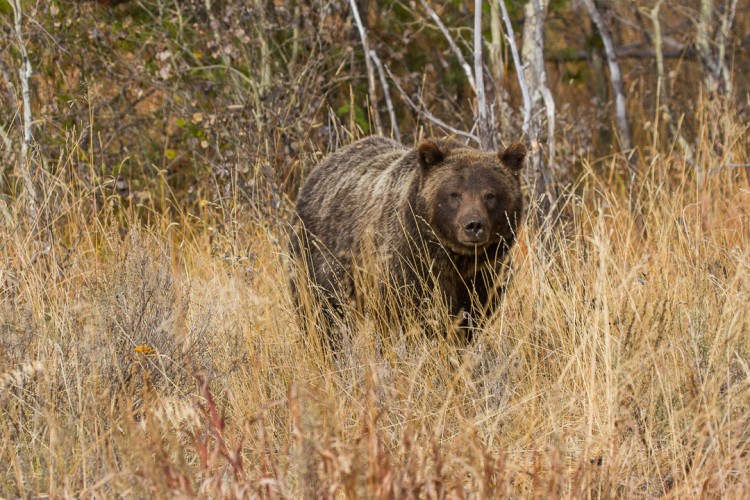 Lodging at the Anvil Hotel
We're obsessed with the little things. Our 50 rooms – imagined by Brooklyn-based design firm Studio Tack – call to mind the elegant and restrained composure of Shaker homes—well-appointed but without unnecessary fan fair. Still, we struck a creative balance between rich textures and essential details: two-toned walls covered in bead board, playful window lace, and raw-brass fixtures. You'll notice the quality craftsmanship and the timelessness of the design. Rooms feel like they've always been here, but are undoubtedly modern.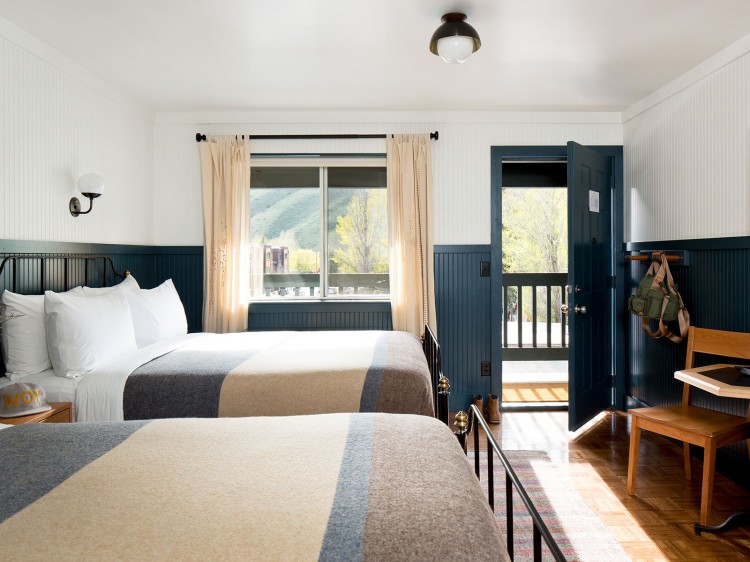 Scenic Float Trip with Barker Ewing Float Trips
From launch to landing, our Ten-Mile Snake River Scenic Float Trip runs entirely within Grand Teton National Park. Our expert boatmen will guide you down the most scenic stretch of the Snake River in Jackson Hole, through a pristine habitat that is home to moose, beavers, eagles, bears, and more. An unforgettable experience!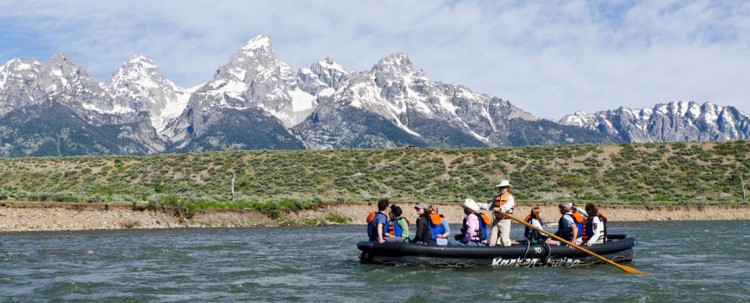 Drift Boat Fishing with JH FlyFishing School
This unique and exciting class gives participants personalized attention from some of the top fly-fishing guides in the Rocky Mountain west. Private groups join professional instructors for half-day (4 hours) float fishing classes on some of the best native trout rivers in the world! Students dive deeper into topics covered in the Introduction to Fly Fishing class, but in a stream setting.

Raptor Encounter with Teton Raptor Center
Enjoy an hour-long educational experience with live raptors at the historic Hardeman Ranch in Wilson, Wyoming, suitable for all ages. Meet our resident raptors and learn about birds of prey in the Greater Yellowstone Ecosystem. The program takes place outside beneath our education tent.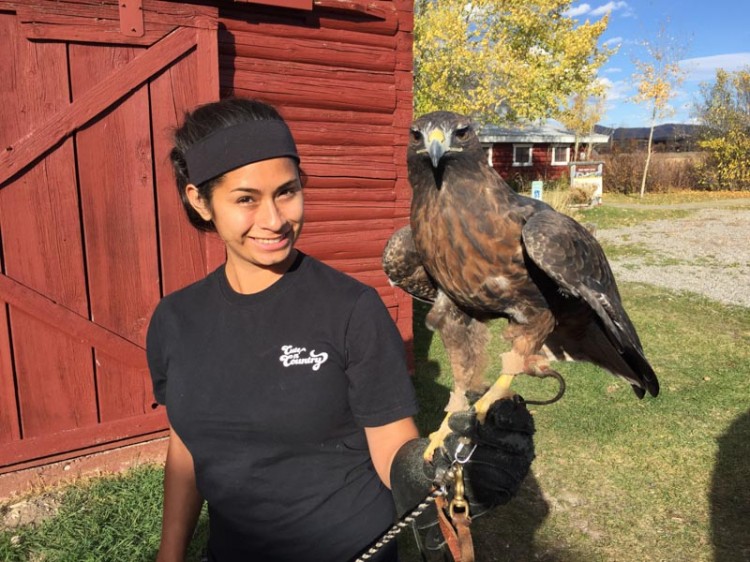 Binoculars from Maven
Dependable, solid, and powerful - this is the hallmark of the C Series. The C.1 features crystal clear extra low-dispersion (ED) glass, fully multi-coated lenses, and a durable, yet lightweight polymer frame. At 24 oz (8x) and 24.5 oz (10x & 12x), the C Series is one of the lightest mid-sized binoculars in its category. This dynamic mid-range binocular utilizes the same dielectric coated Schmidt-Pechan prism system that can be found in our B.1 and B.3 binoculars to produce an exceptionally clear, bright, and high-contrast image. Waterproof, fogproof, and scratch resistant lens coatings will ensure unimpeded field use. Rest assured, this workhorse will deliver when you need it most.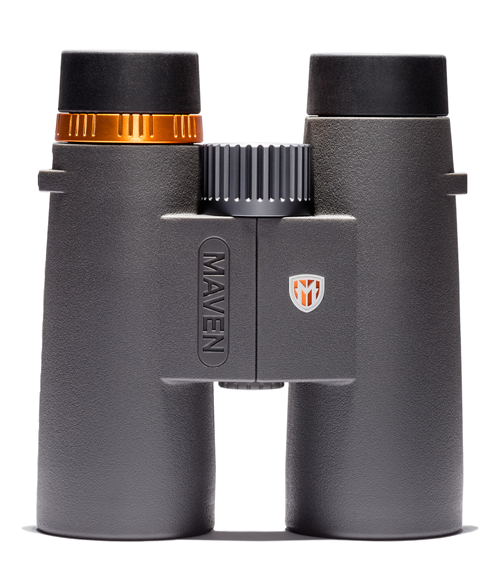 Enter the Contest Today!
You can enter the contest via this link through July 30th, 2018 be sure to follow our Instagram and Facebook pages for more chances to win!
Learn more about Fall tours with Jackson Hole EcoTour Adventures here. Please let us know if we can help with guiding your next adventure in Grand Teton or Yellowstone National Parks by calling us 307-690-9533 or emailing info@jhecotouradventures.com. Visit our website and click "Book Here" at the top right to see live availability on all of our tours.

Now in our 11th year of operation, Jackson Hole Ecotour Adventures leads wildlife safaris, cross country skiing tours, and snowshoe tours in Grand Teton and Yellowstone National Parks 365 days a year. Let us help maximize your Jackson Hole Experience Today!