New Winter Wildlife, Cross Country Ski and Snowshoe Tours of Grand Teton and Yellowstone National Park
Winter in Jackson Hole offers a start contrast to the hustle of summer. With the crowds of summer long gone, a peaceful silence falls across the snow covered landscape of Grand Teton National Park, perfect for exploration on cross country ski or snowshoe. Wildlife are concentrated in the valleys across the Greater Yellowstone Ecosystem, offering unparalleled opportunities for viewing species like wolves, elk, bison, moose, bighorn sheep, bald eagles and more.
Just in time for winter, the guides at Jackson Hole EcoTour Adventures are excited to announce three brand new tours for the Winter 2018-2019 season, learn more about how to maximize your winter vacation to Jackson Hole!
Guided Cross Country Skiing and Snowshoeing beneath the Teton Range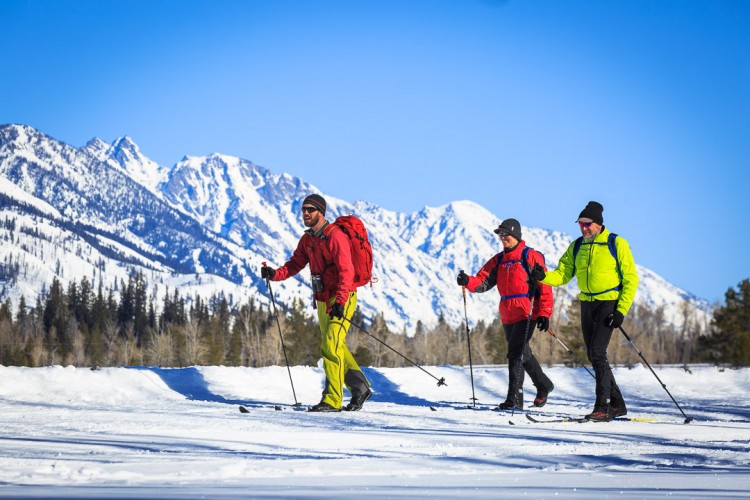 Though already renowned as a downhill skiing destination, Jackson Hole is a hidden gem with miles of world class cross-country skiing opportunities. Thanks to our friends at the Grand Teton National Park Foundation, 14 miles of the Teton Park Road are groomed for skiing from the Bradley-Taggart Trailhead all the way to Signal Mountain Lodge. Dozens of additional miles of ungroomed trails and thousands of acres of untouched powder snow exist for those who wish to explore off the beaten path. Grand Teton National Park is a nordic skiing and snowshoeing paradise!

This year we're adding a Half Day Beginner Ski Tour to our lineup of Grand Teton National Park and National Elk Refuge tours. As you learn to ski, one of our experienced naturalist guides will teach you about the wildlife and winter ecology of the Greater Yellowstone Ecosystem, deepening your connection to the landscape. More Information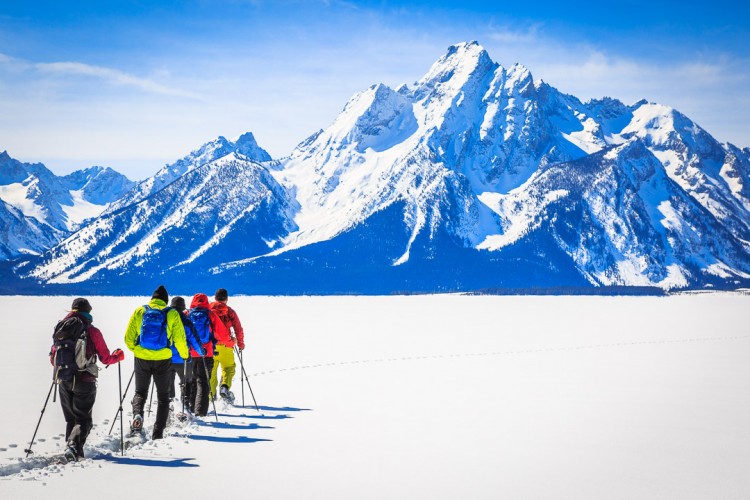 Skiing not your thing? Follow the trail of our Naturalists into the backcountry of Jackson Hole on a Four Hour Snowshoe Tour. We'll explore wildlife track and sign, snow science, and enjoy an off the beaten path experience exploring Grand Teton National Park. These trips are designed for all abilities, if you can walk you can snowshoe! All necessary snowshoe equipment provided. More Information
Winter Wolves and Wildlife of Yellowstone!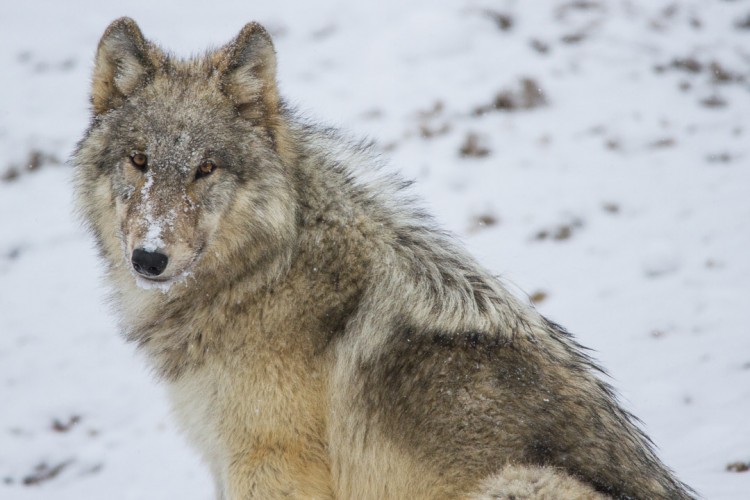 Have you ever seen wolves in the wild? Now's your chance.
Join Jackson Hole EcoTour Adventures on an unforgettable Multi Day Winter Wolf and Wildlife Safari in the heart of the American Serengeti! We'll spend 4 full days exploring the Greater Yellowstone Ecosystem, focusing on the Northern Range of Yellowstone National Park, some of the best wolf habitat in the lower 48 States. With concentrated elk and bison herds in the Lamar Valley, winter is the best time of year to observe wolves in their natural habitat.
January and February departure dates coincide with peak wildlife activity and one of the quietest times of year for tourism, meaning Yellowstone is ours to explore free of crowds! We'll also enjoy an evening dinner with a Yellowstone Wolf Biologist, getting the latest updates on wolf research in the Park.

ETA donates 5% of wolf watching tours to Wolf and Wildlife Conservation with our friends at the Greater Yellowstone Coalition
January 16-21 2019
February 23-28 2019

Check Availability: 307-690-9533 or info@jhecotouradventures.com
Other Winter Tours
For an extended experience exploring winter in Grand Teton National Park, visitors to Jackson Hole can join us on a full day snowshoe or full day cross country ski tour. Or join us on a half or full day tour observing the diverse and concentrated wildlife of Grand Teton National Park and the National Elk Refuge.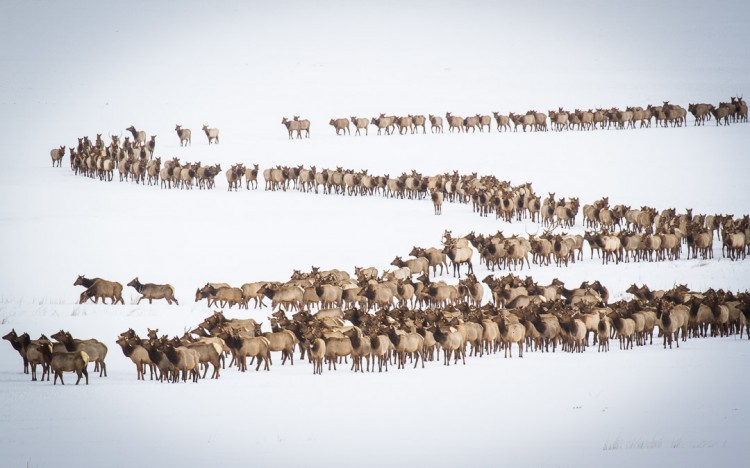 Now in our 11th year of operation, Jackson Hole Ecotour Adventures leads half day, full day, and multi day wildlife, cross country ski, and snowshoe tours in Grand Teton and Yellowstone National Parks 365 days a year. Let us help maximize your Jackson Hole Experience Today! www.jhecotouradventures.com 307-690-9533 or info@jhecotouradventures.com