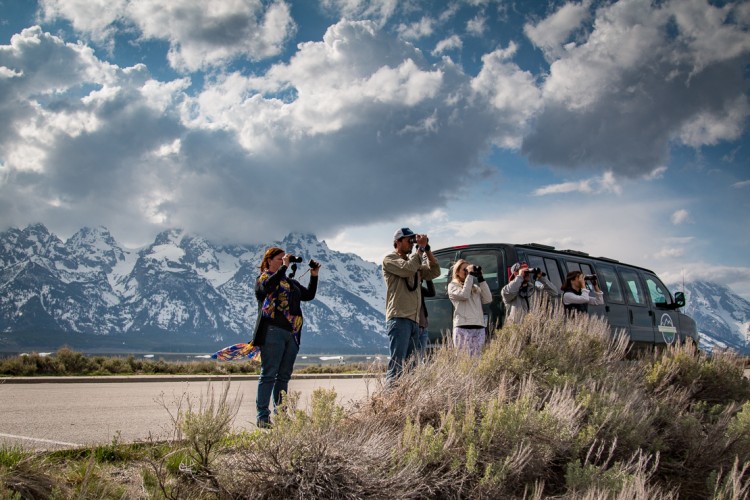 We're Hiring for Summer 2018!
Share your passion for the Greater Yellowstone Ecosystem as a Professional Naturalist with EcoTour Adventures
Want to work in Grand Teton and Yellowstone National Parks this summer? Eco Tour Adventures is hiring for Part Time Sunset Wildlife Tour Positions for the 2018 summer season. We are looking for personable and knowledgeable individuals with science backgrounds that enjoy sharing the diverse wildlife and landscapes of the GYE with our guests.
Desired Qualifications
Preference given to applicants with local knowledge and direct experience in the Greater Yellowstone Ecosystem
Environmental Science, Wildlife Biology, Natural Resources, Environmental Education or related field of study
Experience with Field Instruction, Interpretation, Research and Wildlife/Landscape Photography
Clean Driving Record
Passion for the Wild Public lands of Wyoming
Job Requirements
Long hours and non traditional work week (3-4 evenings a week)
Late afternoon/evening hours
Long distance Driving in Grand Teton and Yellowstone National Park
Clean Driving Record
CPR/AED certification, DOT Physical (We can help with this!)
Compensation starts at $25/hr during tours before gratuities. Part Time guides are also eligible for a matching IRA contribution from ETA. Full Time opportunities may be available for the right candidates.
Paid Guide Training includes an overnight trip to Yellowstone National Park, and field training in Grand Teton National Park with professional wildlife biologists, geologists, astronomers and more.
Apply by: sending a cover letter, resume and references to Taylor@jhecotouradventures.com