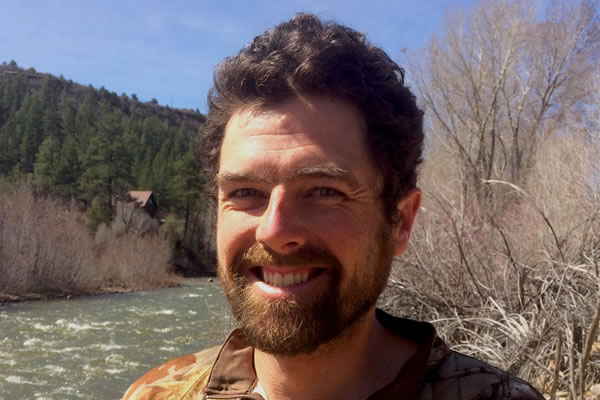 Born and raised in Colorado, Mike has always felt at home in the wilderness where he could pursue his passion for adventure. As an exchange student in Chile, Mike fell in love with rock climbing which took him to more and more remote and wild places.
After earning a B.S. in Natural Resource Management Recreation & Tourism and a B.A. in Spanish Cultural Studies and Linguistics from Colorado State University, Mike joined the National Park Service where he realized his true calling: conservation through education. While working as an Interpretive Ranger in Yellowstone, Yosemite, Carlsbad Caverns and Sequoia National Parks he educated, inspired and empowered many people to join him in protecting our natural world. He has been working within the field of interpretation since 2002.
As a new addition to Jackson Hole Eco-Tour Adventures Mike is very excited to share the wonders of the largest intact biological system in North America: Yellowstone and Grand Teton National Parks.
When not guiding look for Mike on top of a peak, in a white water rapid, on a sheer rock cliff, in a National Park with a fly rod in his hand or on a bicycle.
Book Your Trip Today!
Call (307) 690 - 9533
for more details or customized private trips.