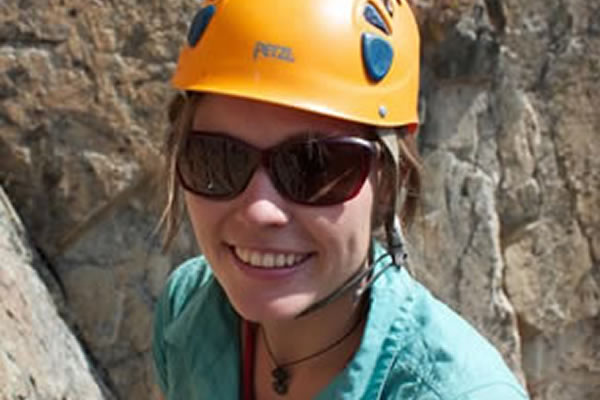 It's not what your picture when you think of New Jersey, but Laura was born in the state's Great Swamp, a protected wetland bustling with wildlife. She spent her college years in the beautiful Green Mountains of Vermont, where she pursued a degree in the fine arts and specifically, adventure photography. When not in class, Laura spent her time skiing and with UVM's Outing Club. As a Club Leader, she organized trips and guided groups into the mountains to ski, climb, and backpack. Her favorite trips included skiing Tuckerman's Ravine in the White Mountains and scaling rock faces in the Adirondacks.
It was love at first sight when Laura first visited Jackson and Grand Teton National Park. In 2004, she decided to call the valley home. She has become a published adventure photographer and stands by a belief that to grow as a person it's important to take an unfamiliar step, to stumble across something beautiful and inspiring.
Her knowledge of the Greater Yellowstone Eco-System and her passion for photography compliment her skills as an EcoTours guide. Laura especially loves winter guiding in Yellowstone where she can put her naturalist skills to the test, educating visitors about winter ecology and animal adaptations. When she isn't sharing the Greater Yellowstone Ecosystem with EcoTour Adventure guests, Laura plans countless adventures, climbing and skiing many peaks in the Teton Range, fishing the Snake River, and harvesting her own firewood.
Book Your Trip Today!
Call (307) 690 - 9533
for more details or customized private trips.