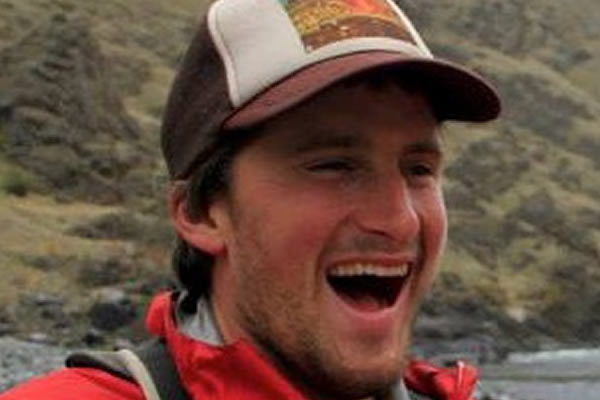 Originally from Fort Collins, Colorado, Josh was inspired by many childhood weekends spent in Rocky Mountain National Park. His college years took him to Colorado State University to study Natural Resources Management and gain experience through field work in rangeland, forestry, wildlife, and fisheries sciences. Josh arrived in Jackson in 2010 to spend the summer leading field education trips in Grand Teton National Park.
He is an active conservationist, both locally and internationally. In 2011-2012, he spent the winter volunteering for Conservacion Patagonia, to assist in the establishment of Patagonia National Park in Chile. Locally, Josh is involved in a variety of conservation issues including establishing wildlife crossings for our local roads, protecting public lands, and great gray owl research. He also sits on the Leadership Committee for the Greater Yellowstone Coalition and is a graduate of the Jackson Hole Conservation Alliance's Conservation Leadership Institute.
His passion for education extends to his work as a naturalist with EcoTour Adventures, where Josh is a Certified Interpretive Guide through the National Association for Interpretation. Josh also manages our social media and writes the blog, check it out! In his free time, Josh immerses himself into the Greater Yellowstone Ecosystem; whether floating rivers, mountain biking, backcountry skiing, fishing, hunting, taking photos, or playing bluegrass music.
Book Your Trip Today!
Call (307) 690 - 9533
for more details or customized private trips.
Taylor Phillips
I spent my early years on the outskirts of Richmond, Virginia where occasionally I managed to escape the protective grip of Mom and Dad in search of a taller tree to climb, a more active creek to explore or a more mysterious trail to follow. My passion for the wonders of nature was born.
I enrolled in Mercersburg Academy, a boarding school in Pa. where I promptly became actively involved in the outdoor program, then in its infancy stages. My junior year, in addition to being a student participant, I found myself in a position where I was instrumental in planning and organizing activities and outdoor adventure trips. At this point I had progressed from climbing trees to climbing mountains, from playing in creeks to canoeing, kayaking and rafting the rivers of Pa.and Wv., from tossing stones in brooks to gearing up and scaling up shear rock walls, from exploring trails to traveling miles into the forest to spend the night camping. I was hooked. Upon graduation I was honored with the award for the student who made the most significant contribution to the school's outdoor program.
Moving to Florida for a degree in environmental studies and environmental philosophy I continued to pursue my interests. At the end of my college career, I wanted more. I felt the desire and need to submerge myself totally in the world of the outdoors, which led to my move to Jackson Hole in 2002. Here I knew I could surround myself with likeminded individuals and I could use all of the scientific resources that this area has to offer. This drive led to employment with a local nonprofit organization where I worked as a naturalist science educator and a wildlife biologist guide. Switching gears I then took a position with a local guide service as a naturalist and conducted interpretive hiking tours throughout the year.
The abundance of educational opportunities and limitless resources available in the Jackson Hole area has been invaluable to me. I have completed courses and attended seminars in Advanced Avalanche Safety, Advanced Wilderness First Aid Training, Bird Behavior, Geology of Western Wyoming, Natural History Interpretation, and Pronghorn Antelope Behavior and Reproduction just to name a few. I currently hold a certification from the National Association for Interpretation as a Certified Interpretive Guide.
Eager to expand my horizons and knowledge of the outdoors in areas unfamiliar to me I set out to fulfill two of my long time dreams, one to hike the 2100 mile Appalachian Trail from Georgia to Maine in one summer season. On the trail, I found myself voluntarily helping other hikers to better understand and interpret the natural world around us. I believe that understanding the workings of the natural environment leads one to enjoy a more intimate and fulfilling experience.
My second dream was to travel with three friends down the 1900 mile Mighty Yukon River through the heart of Alaska. This amazing 76 day wilderness Kayak adventure took us from the Yukon Territory in Canada to the Bering Sea off the west coast of Alaska. A trip to remember!
When not guiding professionally I am skiing in the Tetons or climbing their majestic peaks. I have also explored the backcountry and studied the natural history of Florida, Oregon, Washington, Montana, Idaho, North and South Dakota, Colorado, Utah, Arizona, New Mexico, New Hampshire, Maine, Alaska, British Columbia and the rain forests of Venezuela.
I have an unbelievable passion for my work and I have tons of fun showing my clients this place I call home. I will educate and entertain all on my Eco Wildlife Adventures.
Book Your Trip Today!
Call (307) 690 - 9533
for more details or customized private trips.
Shaun Martin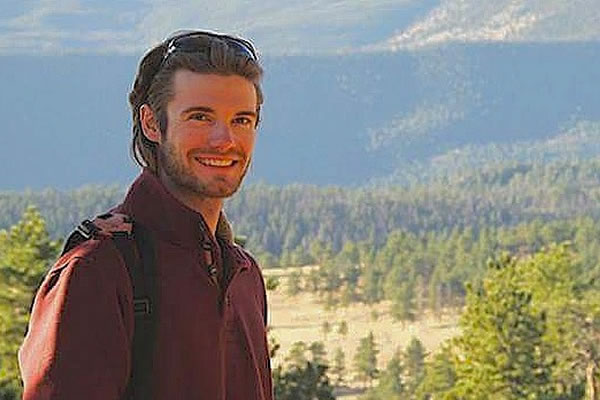 Shaun grew up in Fairfield County Connecticut, along the shore of Long Island Sound. His love of nature and the outdoors was triggered at a young age, and continued to strengthen as he grew. Wanting to follow his passion into a career, Shaun attended Paul Smith's College in the heart of the Adirondack Mountains of Northern New York, earning a B.S. in Fish and Wildlife Science.
During his college years, Shaun worked as a Summer Naturalist for the Audubon Society, teaching environmental education. When not teaching, he worked as a Shorebird Technician, protecting beach-nesting birds along the shoreline of Connecticut.
After graduating, Shaun took a position as Lead Field Biologist for an environmental consulting firm. This job brought him to many areas of the country, including his introduction to the Greater Yellowstone area. At the first sight of the Tetons shooting towards the sky, he was blown away, and Shaun knew this was where he wanted to be.
Shaun's love of teaching about the environment is what drew him to guiding. It gives him a chance to share his passions, and open up a world which in turn could trigger passion in others. When he is not guiding, Shaun enjoys exploring new areas with his fly-rod, and continuing his adventures in the Natural World.
Book Your Trip Today!
Call (307) 690 - 9533
for more details or customized private trips.
Chelse Grohman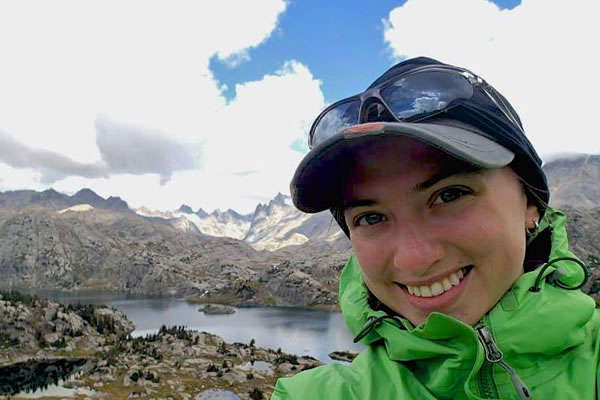 Chelse, a Michigan native, grew up not in front of a TV screen but outside. With a back yard paradise including large ponds, rope swings, tree forts, and endless opportunities to be immersed into nature, it's not a surprise that she truly loves the outdoors.
Her professional life began when she was only seventeen. Starting as a volunteer with an owl study, she was soon hired as a wildlife biologist technician with the same study; although owls were just the beginning. She was a part of various other projects such as researching song birds, waterfowl, birds of prey, fish, frogs, insects and mink. When the project concluded years later, Chelse's desire to travel grew stronger and she left Michigan as soon as she finished her Bachelors degree in Wildlife and Fisheries Management. The moment her eyes made contact with the Tetons, she knew she was going to be here for a while.
Four years later, Chelse still calls Jackson Wyoming her home. When she is not guiding, you may find her tracking, mountaineering, climbing, hiking, road biking, or possibly open water swimming in Jenny Lake.
Book Your Trip Today!
Call (307) 690 - 9533
for more details or customized private trips.