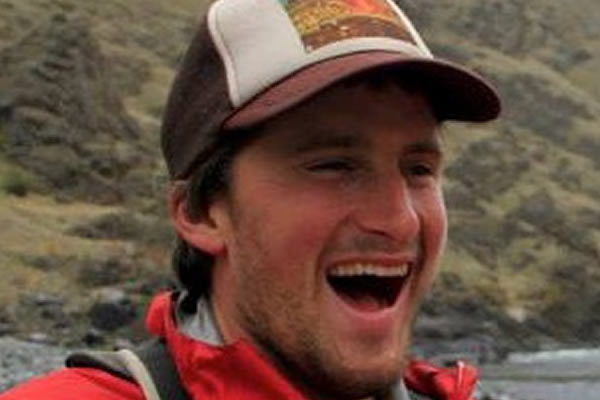 Originally from Fort Collins, Colorado, Josh was inspired by many childhood weekends spent in Rocky Mountain National Park. His college years took him to Colorado State University to study Natural Resources Management and gain experience through field work in rangeland, forestry, wildlife, and fisheries sciences. Josh arrived in Jackson in 2010 to spend the summer leading field education trips in Grand Teton National Park.
He is an active conservationist, both locally and internationally. In 2011-2012, he spent the winter volunteering for Conservacion Patagonia, to assist in the establishment of Patagonia National Park in Chile. Locally, Josh is involved in a variety of conservation issues including establishing wildlife crossings for our local roads, protecting public lands, and great gray owl research. He also sits on the Leadership Committee for the Greater Yellowstone Coalition and is a graduate of the Jackson Hole Conservation Alliance's Conservation Leadership Institute.
His passion for education extends to his work as a naturalist with EcoTour Adventures, where Josh is a Certified Interpretive Guide through the National Association for Interpretation. Josh also manages our social media and writes the blog, check it out! In his free time, Josh immerses himself into the Greater Yellowstone Ecosystem; whether floating rivers, mountain biking, backcountry skiing, fishing, hunting, taking photos, or playing bluegrass music.
Book Your Trip Today!
Call (307) 690 - 9533
for more details or customized private trips.