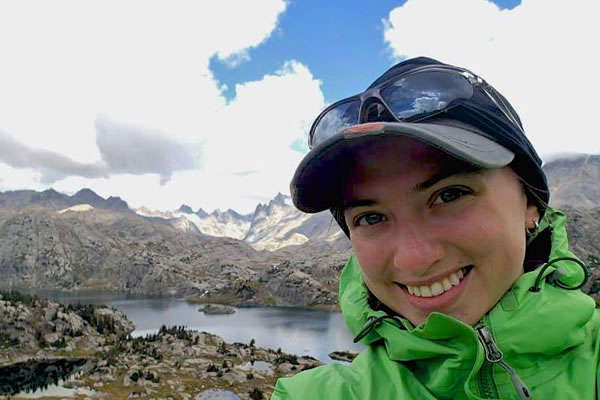 Chelse, a Michigan native, grew up not in front of a TV screen but outside. With a back yard paradise including large ponds, rope swings, tree forts, and endless opportunities to be immersed into nature, it's not a surprise that she truly loves the outdoors.
Her professional life began when she was only seventeen. Starting as a volunteer with an owl study, she was soon hired as a wildlife biologist technician with the same study; although owls were just the beginning. She was a part of various other projects such as researching song birds, waterfowl, birds of prey, fish, frogs, insects and mink. When the project concluded years later, Chelse's desire to travel grew stronger and she left Michigan as soon as she finished her Bachelors degree in Wildlife and Fisheries Management. The moment her eyes made contact with the Tetons, she knew she was going to be here for a while.
Four years later, Chelse still calls Jackson Wyoming her home. When she is not guiding, you may find her tracking, mountaineering, climbing, hiking, road biking, or possibly open water swimming in Jenny Lake.
Book Your Trip Today!
Call (307) 690 - 9533
for more details or customized private trips.