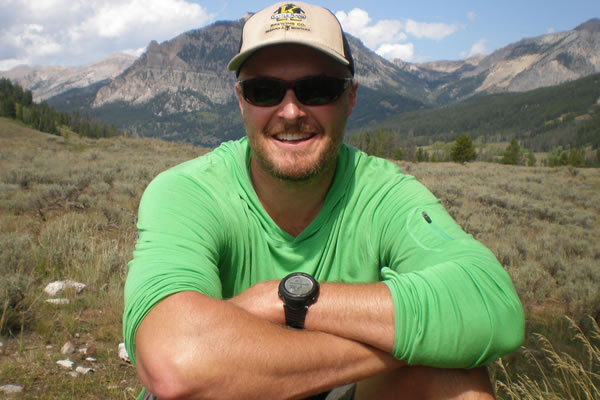 Raised in Kansas City, Mark discovered his love for the outdoors on his grandparents farm in Southeast Kansas and on frequent trips to Colorado with his family. He received a Bachelors degree in Communications from William Jewell College in Liberty, MO. and a Bachelors degree in Terrestrial Wildlife Biology from the University of Montana in Missoula, MT.
Starting in 1999 he has worked as a naturalist and hiking guide in Northwest Montana, Southeast Alaska, and the Greater Yellowstone Ecosystem. He has also gained experience working as a field technician on studies focused on the biology and behavior of Black-Backed Woodpeckers, Greater Sage Grouse, Western Painted Turtles, and native trout species of Montana. He has also conducted amphibian surveys in the wilderness areas of central and western Montana. His experience has given him a deep appreciation for the amazing ecological processes that can be found anywhere one chooses to look.
In his free time Mark spends all of his time outdoors. Hiking and Boating are his summer passions while a good morel or huckleberry harvest are always time well spent. As a guide, Mark enjoys the incredible ecology of the Greater Yellowstone Ecosystem and showing clients the small processes that make up the "big picture" of any environmental setting. He enjoys educating clients on not only appreciating the "what" they are seeing, but also the "why"
Book Your Trip Today!
Call (307) 690 - 9533
for more details or customized private trips.