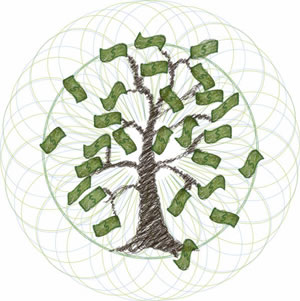 Since May 2008, thanks to the tours booked by our guests,
EcoTour Adventures has donated over $50,000 to local and national non-profit organizations
that give their efforts to the conservation and preservation of the Greater Yellowstone Ecosystem. It is because of these organizations that we are able to enjoy, learn about, and connect with one of the most intact ecosystems in North America.
Take a wildlife and park tour with EcoTour Adventures and we'll donate 2.5% of your total trip cost to a local nonprofit that contributes to the well being and conservation of The Greater Yellowstone Ecosystem. Help keep this area magnificent, while making memories, by touring with EcoTour Adventures.
Local Organizations
Jackson Hole Conservation Alliance
Dedicated to responsible land stewardship in Jackson Hole, Wyoming, The Jackson Hole Conservation Alliance ensures that human activities are in harmony with the area's irreplaceable wildlife, scenic and other natural resources.
Teton Raptor Center
Helping birds of prey through education, conservation, and rescue rehabilitation, the Teton Raptor Center is an organization made up of biologists, veterinarians, educators, wildlife rehabilitates, and many volunteers.
Teton Cougar Project
Panthera's Teton Cougar Project studies the behavior and ecology of pumas in the Greater Yellowstone Region and beyond. By monitoring over 130 individual pumas, the organization can track their movements and monitor new behaviors.
Jackson Hole Wildlife Foundation
Striving to create a wildlife friendly community, the Jackson Hole Wildlife Foundation has partnered with other local agencies, organizations, private land owners, and many volunteers to initiate a number of programs, including Wildlife Friendlier Fencing, Nature Mapping, Give Wildlife a Brake, and Bear Wise Jackson Hole.
Book Your Trip Today!
Call (307) 690 - 9533
for more details or customized private trips.